Looking into the future
Continuous innovation of education by means of ICT
The ambition of enriching education by means of ICT will be retained, even after completion of the current programme. In the next three years, we will continue to work under the header Educational innovation through ICT. The emphasis on education will grow, and ICT will continue to play an important role in achieving even greater efficiency and quality improvement.
Jos in den Bosch (programme manager) looks ahead:
"In cooperation with the Teaching and Learning Centre, we can create a climate in which educational innovation at Radboud University will become self-evident."
The follow-up programme will not only focus on lecturers, it will keep including students as well. A few objectives: creating a digital collaboration environment and enhancing the digital skills that students need in their future jobs.
Some features of the follow-up programme:
Encouraging and supporting more lecturers to make use of ICT in education.
Quality improvement in the use of Brightspace and other available tools.
Making Brightspace compatible with other systems.
Creating an online learning platform and collaboration environment for students.
Stimulating innovation by means of pilots.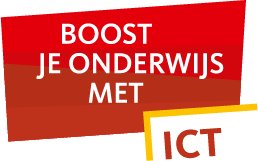 Participate!